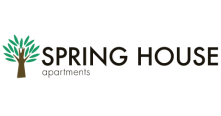 Your Review
Submit a Review

Resident Reviews
AWESOME AWESOME |Recommended: YesOh Wow It's a family environment It's nice to walk out and someone sees you and makes your day or morning with just a hello
Quiet community with well maintained grounds and responsive staff|Recommended: YesIt's a very quiet community that's very close and accessible to all shopping and grocery locations in the neighborhood. Grounds are well maintained, and staff is very responsive to any questions, concerns, or work orders.
I love it here. I have been a resident of SHA for 14yrs.|Recommended: YesIt is away from the craziness, it's quiet and near a golf course with a swimming pool. Great location.. the people in the neighborhood are very friendly.
I think this is the best living experience I have ever had as far as apartments.|Recommended: YesThe neighborhood is awesome and so is the services. The neighbors don't bother you and it has been a great place to stay. I am sooooo sadden that life situations forced me to have to leave. I have loved everything about it.
I really enjoy living here, people are friendly.|Recommended: YesI would tell them yes, Spring Housse to me is a best kept secret.
I love Spring House Apartment |Recommended: YesI Love living here, my kids love living here.
The neighborhood is beautiful, residents are very nice, staff is very nice and professional. |Recommended: YesWe chose this property because of the seclusion. It's part of a development that is a neighborhood and not complex or cluster cluster of other apartments or town homes. The property is very quiet and I thankful for that.
Review|Recommended: YesStaff is very friendly and professional, from office personnel to the maintenance crew.
Very nice quiet|Recommended: YesNice place...
Beautiful quiet community |Recommended: YesI actually love living here. It feels like home
A Very Nice Place to Live|Recommended: YesThis is quiet and friendly community. The office staff is always polite and the maintenance staff if pretty quick to resolve issues. The walls are somewhat thin, but that's apartment living. The common areas of the building could use some attention, but otherwise, the property is pretty well kept. Utilities are a bit high, but overall, I think this is a great place to live.
Quiet and cozy best place in Laurel to live|Recommended: YesProfessional Staff, friendly neighborhood
Hidden Gem|Recommended: YesI love how quiet it is. The maintenance staff is great to fix issues. I like parking as I have a carport which saves me from having to look for a parking spot. I can see my car right outside my apartment. The staff is also helpful. Having a washer and dryer, balcony and fire place all in my unit is a great value add.
Great, Comfortable|Recommended: YesGreat place to live.